I am writing this completely off the cuff, in answer to the above request, but I was just thinking about this yesterday as I spontaneously concocted a delicious chicken, veggie, and rice dish, so here goes...
I never thaw any meat!
That's right! Never! I just go ahead and cook it frozen!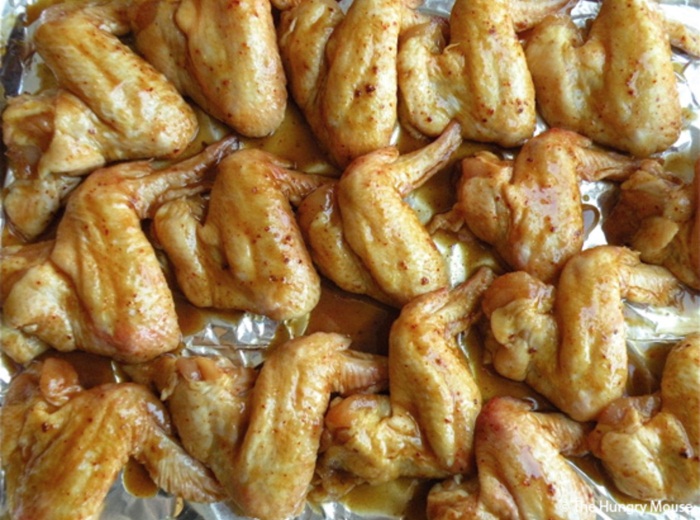 Be sure you have a big enough pot to accommodate your frozen meat. I have a nice big Dutch Oven that can handle roasts, two big chicken breasts, and so on. A big crock pot will handle a whole chicken. Of course, with a whole chicken, you will have to watch for the time when you can take it out of the pot briefly and remove the innards, but that really is a small chore. I have done this before, but it is not something I usually do. So in this article, I will concentrate on small roasts, chicken breasts, steaks and chops.
Use a heavy cast iron skillet. Pour in just enough light oil (I use peanut oil for everything) to cover the bottom of the pan. Place your meat in the pan, season it as desired, and turn the heat on to medium. If your meat is frozen together, that's OK. Just leave it that way for now. Cover the pan and set your timer for 10 minutes.
When the 10 minutes is up, uncover the pan. Separate the meat if necessary, turn it and season it. Cover the pan again, and set your timer for 10 minutes.
When the 10 minutes is up, check to see if your meat is done to your liking. Thin steaks and chops will be thoroughly thawed and completely cooked. Thicker ones will need a bit more time. Turn and set your timer in 5 minute increments until your meat is done to your liking.
Pour just enough peanut oil in the bottom of your Dutch Oven to cover the bottom. Add chopped onions, peppers, and garlic to suit your usual taste. Set the Dutch Oven on medium heat, covered, while you get the meat ready to cook.
Once the meat is unwrapped and rinsed if necessary. (I rinse it because unwrapping frozen meat involves so much handling that I just feel it is better to rinse it.) Uncover your Dutch Oven. Stir your veggies and move them to the sides so that you will have a space to put your meat in contact with the hot surface of the bottom of the pan. Set the meat in the pan, Season it as you wish. Cover and set your timer for 10 minutes.
When the 10 minutes is up, turn your meat and season the other side. Stir the veggies around a bit to keep them from burning. Cover and cook for another 10 minutes. Uncover, turn the meat and stir the veggies again.
At this point, you will want to add liquids and more veggies. I usually add a 16 oz. can of stewed tomatoes, a bag of frozen vegetables (carrots, California mix, stew veggies) or fresh vegetables like carrots, potatoes, celery. I tend to use whatever I have on hand. This is really up to your taste. Just be sure you add veggies and moisture to just cover the meat. You can add chicken or beef bouillon to make enough liquid.
Add more seasonings to taste, cover and turn the heat to high. Bring the pot to a boil. Boil for 5 minutes, then reduce the heat to medium or medium low, depending on how hard it's boiling. Simmer for 30 minutes. Check for denseness and tenderness. Your meat may be ready at this point. If not, turn it and continue cooking it in 15 minute increments until it is done to your taste.
Copyright: Suzanne Bennett: March 27, 2009